Internet search giant
Google
has dedicated its latest doodle to the cricket match that will get underway at the Nagpur stadium on Tuesday between hosts India and New Zealand, a much-anticipated encounter at the ICC World T20.
This is the first match in the main set of events of the World Cup that will see teams contesting for the top prize in a 20-overs match. This is the sixth edition of the tournament and will see India hosting for the first time.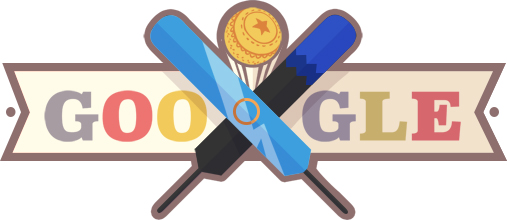 The doodle that Google has designed shows two cricket bats in the colors of the two teams criss-crossed against the Google logo with a ball on top. The doodle may have been designed keeping in mind the huge interest that exists in the sub-continent for the sport as well as the tournament.